Warranty & Returns Policies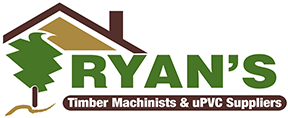 Warranty
Here at Ryan's we take great pride in the manufacture and supply of quality products. All our products are warrantied from the date of purchase, to the original product & owner against manufacturing defects in materials and workmanship.
1. Our manufacturer's warranty and the warranty which comes with the products that we supply to you as a consumer in Ireland are in full respect of the Sales of Goods and Supply of Services Act 1980.  All product guarantee and warranty information is available upon request at time of purchase.
2.  The seller reserves the right to determine between manufacturing defects in materials, workmanship, accidental damage, improper care, improper storage, negligence or the natural breakdown of colours and materials over extended time and use.
3.  All warranty returns are handled through your sales contact.
4.  All warranty claims must be submitted with proof of purchase & high-resolution photos.
Returns
1.  We have a no returns policy for orders containing items ordered incorrectly with respect to the size, colour, glass type, material type etc.  If you made an incorrect order you may return items at a cost of 25% of the original items sale price, where the order was originally delivered, the items must be returned at the cost of the customer.
2.  Where the product has not met the standard expressed by the seller at the time of purchasing the item, or if the item was delivered damaged or faulty, the customer is entitled to redress.  Items returned must be in original packaging with no alterations made whatsoever.  items returned must be done so as they were bought or as new.
3.  We do not except damaged goods in the following circumstances. (i)You were informed about the defect before you bought the item – for example, the goods were marked 'shop-soiled' or you were given a discount for showroom doors, second hand doors and all final sale items. (ii)The damage is caused by your own misuse or negligence – if the fault appears after you received your oder.  (iii)You made a mistake when buying the item – for example, buying a white door instead of an oak door or entering the wrong sizes when order a door or timber machining order.  (iv)The fault is superficial and you examined the item before you bought it and should have seen the defect (v)You changed your mind – the right to cancel under the CRD does not apply to goods bought in-store.
4.  If you wish to return an item you must please contact a member of our sales team with your original order number.  Where items are returned instore due to incorrect sizes ordered or colour or surplus items were bought a store credit will be given.  You are only entitled to a cash refund where product is damaged or not fit for purpose with respect to the Sales of Goods and Supply of Services act 1980.
Updated January 2021